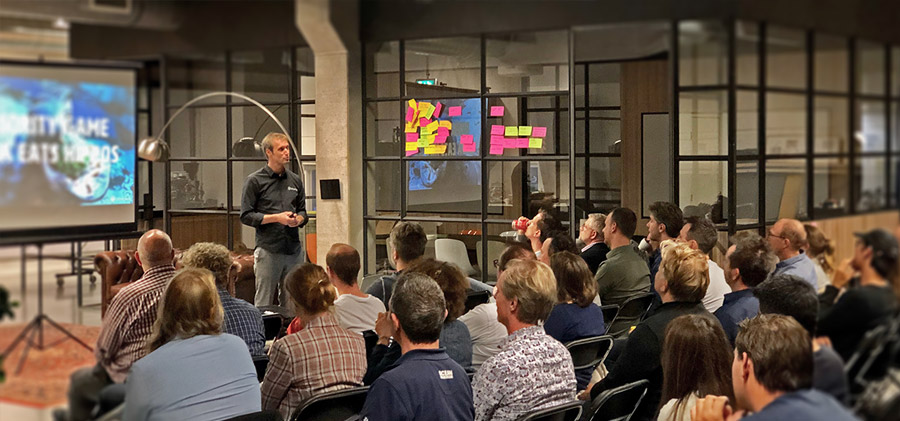 Een geslaagde en gezellige meetup bij Zilverline van Agile Holland dinsdag 17 september: The Priority Game & Data eats Hippos. Het was een interactieve en informatieve avond gehost door Scrum trainers Michael Franken en Bas van der Hoek.
The Priority Game hielp om snel tot een duidelijke backlog te komen, "Data eats Hippos" is geïnspireerd door Value Requirements van Tom Gilb en wordt gebruikt om je Product ownership naar een hoger niveau te tillen.
Ben je toe aan een next level? Onze training Value Requirements met Scrum is op vrijdag 1 November.